27th April 2023
We need biological control for the agriculture transition
The 129 biological control substances planned for submission by 2028 in the EU, show that biologicals are ready to make a substantial contribution to the achievement of synthetic pesticide reduction targets.
Data presented to the European Commission in March 2023 shows an abundance of biological controls in the regulatory pipeline, record growth in the biologicals sector with increasing demand from farmers.
Speaking in the European Parliament PEST Special Committee conference 4 years later, what's left to be done, Jennifer Lewis Executive Director of the International Biocontrol Industry Association (IBMA) presented the report Biological control in the pipeline. This report revealed that biological control plant protection products to be submitted by 2028 would cover 28M hectares, of which 23M are arable crops. The pipeline would cover about 20% of all European farmland, with a further 10% potential from using invertebrate biocontrol.
The Sustainable Use Regulation (SUR) will help achieve this potential, by giving legal standing to biocontrol enabling regulatory actions for fast-track approval. With a legal definition and a positive target for biocontrol, the EU will have the legal muscle to mainstream the transition to environmentally friendly farming working with nature.
"A binding positive target for biocontrol by 2030, will send a clear message to all authorities, advisers and farmers to move to biology, using chemicals only as a last resort. Using biological control means ecosystems regeneration, the only route to future food security. " underlines Jennifer Lewis.
The agriculture transition, like the energy transition, requires binding 2030 and 2050 biological control targets and a dedicated innovation budget, to create biology based programmes in the field to enable the agroecological transition.
"Farmers will reduce pesticide use only when they are confident of the availability and efficacy of biological control solutions. Biocontrol is used on millions of hectares worldwide. Efficacy is clear. Availability is now the problem, and the SUR is the solution. The SUR is essential for the transition to sustainable and regenerative agriculture." concludes IBMA Executive Director Jennifer Lewis.
For further information or schedule an interview, please contact Mrs Isabelle Pinzauti Babrzynski, Senior Advocacy and Outreach Manager of IBMA – the International Biocontrol Manufacturers Association. isabelle.pinzauti@ibma-global.org; 0032 497695842; www.ibma-global.org
26th october 2022
More than 1550 biocontrol industry representatives gather in Basel at ABIM the premier global meeting of the biocontrol industry.
At the 17th edition of ABIM, co-organized by FiBL and the International Biocontrol Manufacturers Association (IBMA), representatives of the biocontrol industry met from 24-26 October 2022. This worldwide event for the biocontrol industry took place live in Basel again. More than 1550 participants from 53 nations were able to network together, face to face, as well as listen to inspiring presentations and panel discussions. Business meetings between delegates and our 105 exhibitors took place throughout the event. Both SMEs and large enterprises were well represented. An amazing number of innovations were presented. These are essential tools to facilitate the transformation to a sustainable agriculture.
(Basel, 26.10.2022) As an unrivalled meeting place for the biocontrol industry, ABIM is internationally recognised. It remains the best place to discover and unveil new products, to discuss market opportunities, to present new research and products, to learn about the latest regulatory situation and to liaise with fellow professionals. The high number of delegates at this year's event shows the increasing importance of this topic. Jennifer Lewis, IBMA Executive Director explains this development: "Biocontrol is essential in the transition of agriculture. These nature-based alternatives to chemical pesticides improve biodiversity, soil quality, crop health and resilience contributing to sustainable food production.".
Lucius Tamm, managing director of ABIM AG and Head of Department of Crop Sciences at FiBL Switzerland further draws attention to the role of biocontrol when it comes to sustainability: "Agricultural systems and processes must become more sustainable in the future. Biocontrol delivers crucial solutions and can shape this transformation process to sustainable agriculture successfully. This is why this annual meeting for the biocontrol industry is so important – for the industry itself and for the whole of society".
The programme of ABIM 2022 included presentations from the European Commission on the latest policy positions on the new Sustainable Use Regulation and the relevant changes to the registration requirements of biocontrol. The new policies aim at reducing the dependence on chemical pesticides and facilitate authorization and uptake of non chemical solutions. Innovations and successful IPM programmes from around the world were presented, highlighting especially the dynamic development of biocontrol in Brasil. The crucial role and contribution of the food industry to the transformation of agriculture was discussed by value chain experts. Transformation also needs policy support. Examples of enabling policies from leading countries were shared and discussed. Innovations have always been essential drivers for the biocontrol industry. This is why the Bernard Blum Award is presented annually to the most innovative biocontrol product of the year. Every year since 2015, an independent jury selects among a number of entries a winning biocontrol product which provides an effective solution in the management of pests or diseases while having a low impact on human health and the environment. The winning product of the 2022 Bernard Blum Award for Novel Biocontrol Solutions was Pronemite from Biobest. In 2nd place was Andermatt Biocontrol with Plutex and in 3rd place was Oricontrol Plus by Agrobio. The winner of the new category "Best Innovative product assisting biocontrol uptake" is CBC Europe's product Shindo Trap. Read more about the products on IBMA Bernard Blum Award 2022 webpage.
FiBL and IBMA contacts
Lucius Tamm, Member of Executive Board and Leader of Department of Crop Sciences, FiBL Switzerland
Phone +41 62 865 72 70, e-mail lucius.tamm@fibl.org
Jennifer Lewis, Executive Director, IBMA Global
Phone +44 7711 115764 , e-mail jennifer.lewis@ibma-global.org
Isabelle Pinzauti Babrzynski, Advocacy and Communication Manager, IBMA Global Phone +32 497695842,
e-mail isabelle.pinzauti@ibma-global.org
Roberta Turoldo, Conference organiser, ABIM AG
Phone +41 62 865 04 41, e-mail conference@abim.ch
Links
This media release and pictures can be accessed online at www.fibl.org/en/info-centre/media.
About ABIM
The Annual Biocontrol Industry Meeting ABIM is hosted by ABIM AG, a jointly owned venture of the International Biocontrol Manufacturers Association IBMA and the Research Institute of Organic Agriculture FIBL. As an unrivalled meeting place for the biocontrol industry, ABIM is internationally recognised. It remains the best place to discover and unveil new products, to discuss market opportunities, to present new research and products, to learn about the latest regulatory situation and to liaise with fellow professionals. www.abim.ch
About FiBL
The Research Institute of Organic Agriculture FiBL is one of the world's leading research institutions in the field of organic agriculture. FiBL's strengths are interdisciplinary research, joint innovations with farmers and the food industry as well as rapid knowledge transfer. The FiBL Group currently includes FiBL Switzerland (founded in 1973), FiBL Germany (2001), FiBL Austria (2004), ÖMKi (Hungarian Research Institute of Organic Agriculture, 2011), FiBL France (2017) and FiBL Europe (2017), which is jointly supported by the five national institutes. Around 350 employees work at the various locations. www.fibl.org
About IBMA
International Biocontrol Manufacturers Association (IBMA) is the voice of the Biocontrol technologies industry and represents all its members to promote them and bring to the market via proportionate regulation these innovative nature based solutions and effective technologies for sustainable agriculture, allowing the farmers to grow healthy, productive and profitable crops.
Our solutions are inspired by, harnessed or harvested from nature. These biocontrol solutions protect the crops, soil, biodiversity and environment of today and importantly tomorrow via a holistic Biology 1st approach of agriculture while maintaining yields and food security. For more information about IBMA, visit www.ibma-global.org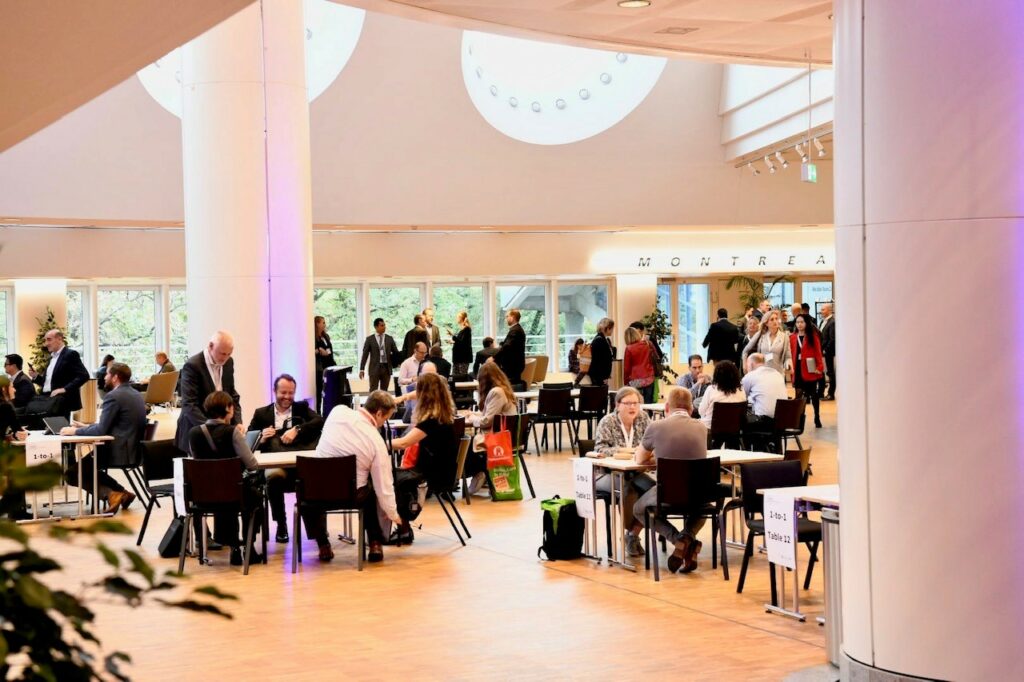 31st August 2022
The European Commission adopted the new rules for micro-organisms (also known as microbials) used in plant protection products
IBMA reaction:
IBMA welcomes the European Commission adoption of the new rules for micro-organisms (also known as microbials) used in plant protection products.
IBMA would like to underline the following points:
IBMA appreciates that the weight of evidence approach can replace the systematic use of animal studies to address toxicity and pathogenicity end points.
Biology and ecology are considered the basis for the risk assessment decisions, which is a key adaptation for effective microbial risk assessment,
These revised Data Requirements are a crucial part of the Farm to Fork strategy implementation but alone cannot speed up the delivery of micro-organisms/microbials to the farmers.
The authorization process of 1107/2009 needs to be implemented in a way that allows authorization and placing on the market in Member States within 1-3 years of initial submission as seen for biocontrol in other countries such as USA and Brazil. Timescales for a product to reach the market following submission in the European Union range from 4 years to 10 years.
22nd June 2022
IBMA Global, Regulation on Sustainable Use of Plant Protection Products proposal
29th March 2022
IBMA Global, IBMA France and IEEP Unlocking the potential of biocontrol
23rd March 2022
SUD revision Delay: Food security and sustainability – it all starts with the B of Biocontrol
11th February 2022
The EU Member states have approved new rules to accelerate the approval and authorisation of biological plant protection products containing microorganisms to reduce reliance on chemical pesticides.
IBMA reaction:
IBMA thanks the European Commission for their work to revise the microbial data requirements (DRs). In particular, we appreciate that the weight of evidence approach can replace the systematic use of animal studies to address tox and pathogenicity end points and and there is conditionality in the requirements.

However, IBMA Executive Director Jennifer Lewis underlines: ´´Unfortunately these changes appear unable to speed up microbials authorization. In fact, there is little fundamental change to the existing DRs: which is a disappointing missed opportunity to align European Commission policies to the goals of Farm to Fork. ´´
The most significant change is the incorporation of the secondary metabolite guidance, which stems from a chemical definition of a metabolite, and is now driving the new data requirements and will create some technically unrealistic studies for microbial metabolites that are not of safety concern. This highlights the need for more experts on microbials within the European Commission and Member States to ensure relevant evaluation of the microbial products. Currently it takes up to 10 years for microbials to reach the market. A fast track system must be implemented immediately for microbials and other biocontrol in order to meet the Farm to Fork Strategy objectives for pesticide reduction.
---
20th October 2021
14th October 2021
24th June 2021
14th April 2021
7th April 2021
1st April 2021
---
26th May 2020
23rd January 2020
16th January 2020
---
22nd October 2019
3rd June 2019
7th February 2019
Deutsche Fassung Pressemitteilung
7th February 2019
---
23rd October 2018
11th September 2018 – Joint Press Release with Copa-Cogeca
19th June 2018
---
3rd November 2017
17th February 2017
IBMA, COPA and COGECA welcome European Parliament resolution calling for faster access to the European Market for Low-Risk pesticides.
3rd February 2017
The European Parliament ENVI Committee votes 59-1 in favour of a motion for resolution providing faster access for low-risk pesticides in the European Market.
---
11th July 2016
IBMA Official response to the Implementation Plan on Acceleration of Sustainable Plant Protection as proposed by the Netherlands Ministry of Economic Affairs: Priority for low-risk plant protection products,as indicated in the Preamble (17) of Regulation (EC) 1107/2009, means prioritizing now
2nd February 2016
Biocontrol and Biopesticide Associations Form International Federation
---
26th November 2015, IBMA/PAN Europe Press release
Sustainable use of pesticides: one year delay in publishing European Commission report
15th July 2015, IBMA/Copa-Cogeca Press release
IBMA, Copa and Cogeca stress at high-level event that demand for bio-pesticides rising, but overly bureaucratic regulatory system stops market developing
---
26th November 2014, IBMA/PAN Europe Press release
The European Commission missed today's deadline to submit a report to the Parliament and the Council on increased use of alternatives for pest and disease control