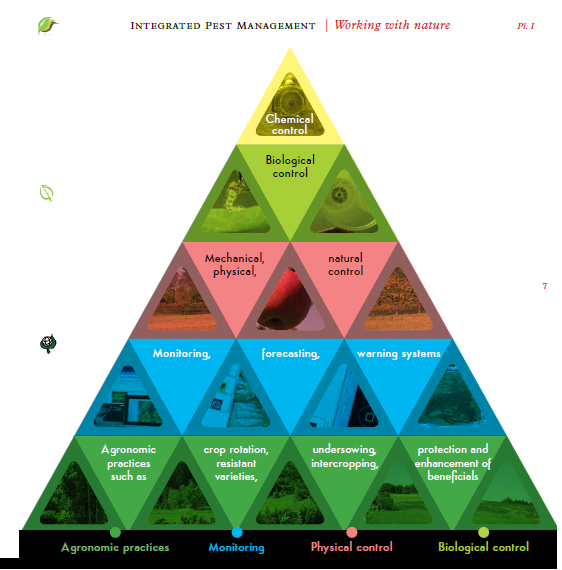 Biological solutions have been developed for various sectors, from greenhouse crops to orchards,vineyards, vegetables, ornamentals, and arable crops.
The use of biocontrol agents is rapidly growing worldwide and innovative research in institutes as well as in companies is delivering new tools and methods continuously.
The future of IPM with these new tools, especially if applied in combination with good agronomic practice, therefore looks very promising enabling a more sustainable agriculture with less impact on the environment and biodiversity whilst yielding safe food for the growing human population.
The 11 plates, including the IPM Triangle, form a touring exhibition of large-scale panels developed by IBMA, IOBC and PAN Europe, that have been shown in various locations: European Commission DG AGRI, DG SANTE etc.