We have Bernard Blum Award 2023 Winners! The best biocontrol product of the year is PEA-02® by DCM. The awardees have been announced at ABIM 2023 where Owen Jones, Chair of the Bernard Blum Award judging panel and Jennifer Lewis, Executive Director of IBMA, have presented the 2023 Bernard Blum Award short list success stories and the winning entry presentation.
The best innovative product assisting uptake of biocontrol is Trap-EyeTM by Biobest.
A tribute to Peter Koppert who past away earlier this year, was made during the ceremony with a moving speech from his son Martin.
Congratulations to all the winners and nominees!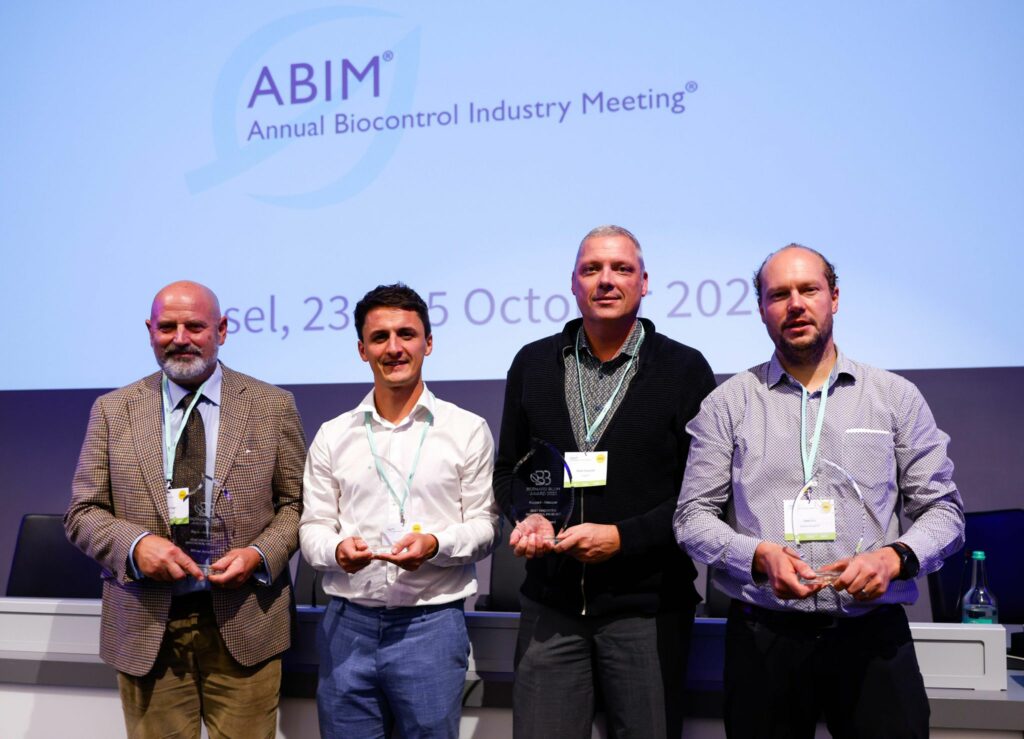 The Bernard Blum Award 2023 awardees are: