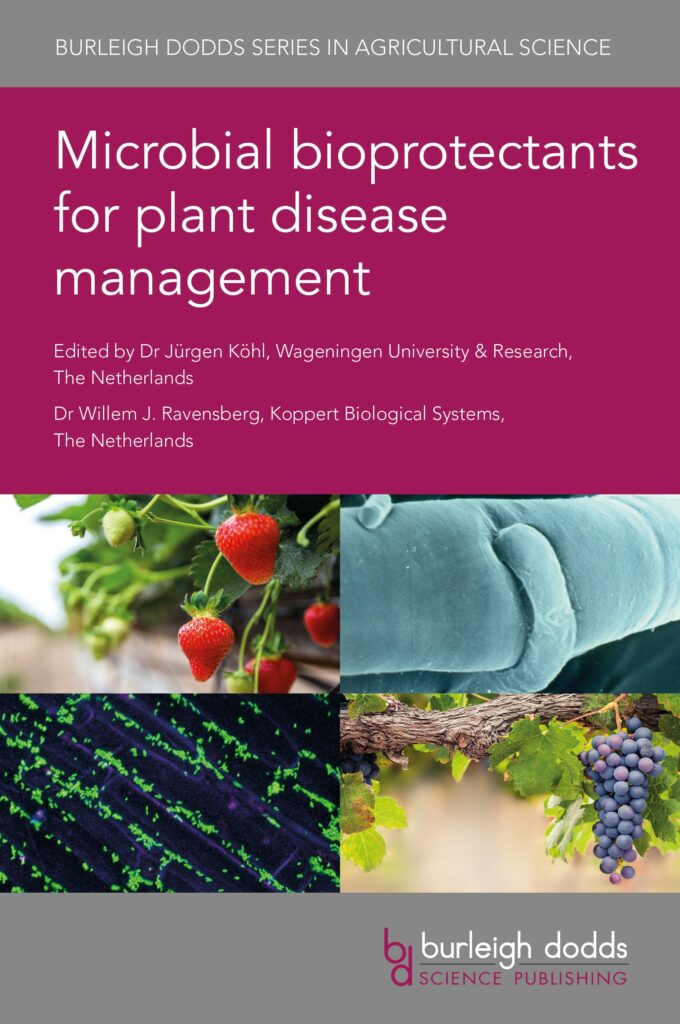 Burleigh Dodds Science Publishing are delighted to announce the publication of their exciting new title, Microbial bioprotectants for plant disease management, edited by Dr Jürgen Köhl, Wageningen University & Research, and Dr Willem J. Ravensberg, Koppert Biological Systems and former IBMA President.
The book provides a comprehensive coverage of the recent advances in the development of more ecologically balanced biological methods to control plant diseases. It offers a focussed review on the availability and use of bacterial, fungal and viral bioprotectants, as well as the issues that arise with their development and use.
Find out more about the new title thanks to this extract.
*Special Offer*
Receive 20% off your purchase of the book using code IBMA20 via the BDS Website. Discount code expires 24th January 2022.