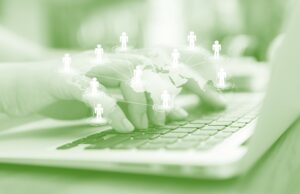 IBMA is looking for a Communication Manager to reinforce the team. The selected candidate will have the chance to work in a friendly and multicultural environment, for an innovative and rapidly growing industry, joining our dedicated team which is passionate about the future of sustainable agriculture.
Founded in 1995, the International Biocontrol Manufacturers Association (IBMA) is an international non-profit trade association, based in Brussels since 2013. With over 230 members globally we represent the manufacturers of biocontrol solutions, known alternatives to control pests and diseases effectively in an environmental- friendly way in agriculture, forestry, public spaces, and gardens. A large percentage of IBMA members are small and medium Enterprises (SMEs). Our members' solutions enhance biodiversity and soil health and fulfil the sustainability goals consumer's demand. More information: https://ibma-global.org/about-ibma
Communication Manager Role
Purpose:
To manage communications for IBMA that promote the biocontrol industry and communicate the required IBMA messages to the external target audience making it visible to stakeholders and internally to members adapting the style as relevant for social media or classical media. The primary focus is external communication.
Key responsibilities :
Develop a communication plan for IBMA that defines type and level of communication required to (i) support IBMA messaging to external audience (ii) to communicate IBMA activities to members
Write press releases and work with journalists to place in relevant publications.
Engage stakeholders by generating relevant and interesting communication through social media (in particular Linked in, Twitter) and more traditional print style
Create and execute communication campaigns that deliver the IBMA advocacy plan, in discussion with Senior Advocacy and Outreach Manager.
Investigate new routes of communication and new collaboration opportunities to increase IBMA's visibility to a wider farmer, consumer and food industry audience.
Organise webinars and events with IBMA collaborators as required that promote IBMA.
Analyse and data mine the IBMA communications
Create and execute an annual communication plan to members gaining input from members, the Secretariat and IBMA officers where relevant
Manage the IBMA website to improve ergonomics, visibility and attractiveness including redesign of the members pages metrics monitoring and associated search engine referencing and any uploads and day to day management.
Manage the IBMA members survey
Support the Executive Director in management of the ABIM speaker programme and assist other Secretariat members to ensure the ABIM conference delivers the needs of IBMA members.
Skills and Qualifications
Clear concise writing style able to express science and non-scientific concepts simply.
Interest and ability in creating a dialogue and influence on social media
Established Brussels network of press, journalists and public affairs contacts
Degree or professional training in communications, marketing and/or public relations with 5 years work experience.
Good teamworking and capacity to work independently in a small team
Strong IT skills: MSOffice, data mining, website packages (WordPress)
English and at least one other main European language (German a particular asset)
Other attributes
Experience working in a membership organisation is an advantage
Knowledge and/or interest in environmental issues, agriculture, biology or related areas
Embrace IBMA values and our vision for the future of agriculture
We offer: A permanent full-time contract under Belgian law with a competitive remuneration package including extra-legal paid leave, group insurance, lunch vouchers and a pension. A consultant contract is possible if preferred by the candidate.
The Communication manager position reports to the Executive Director and is Brussels based. The position will work closely with the Senior Advocacy and Outreach Manager. Flexibility for some hybrid working can be discussed.
Start date: May 2023
How to apply:
All queries should be sent by email to Isabelle Pinzauti Babrzynski, IBMA Senior Advocacy and Outreach Manager, isabelle.pinzauti@ibma-global.org.
To apply, please send :
your CV (including 2 references)
Cover letter (1 page maximum)
a document including 5 tweets, 2 linkedin posts and 1 facebook post based on IBMA work on the Sustainable Use Regulation proposal
Please send an email – with subject line Communication– Application – info@ibma-global.org by the 7th March EOB.
Suitable applicants will be invited for a preliminary interview online and final shortlisted candidates will be interviewed in person on 24 March 2023.