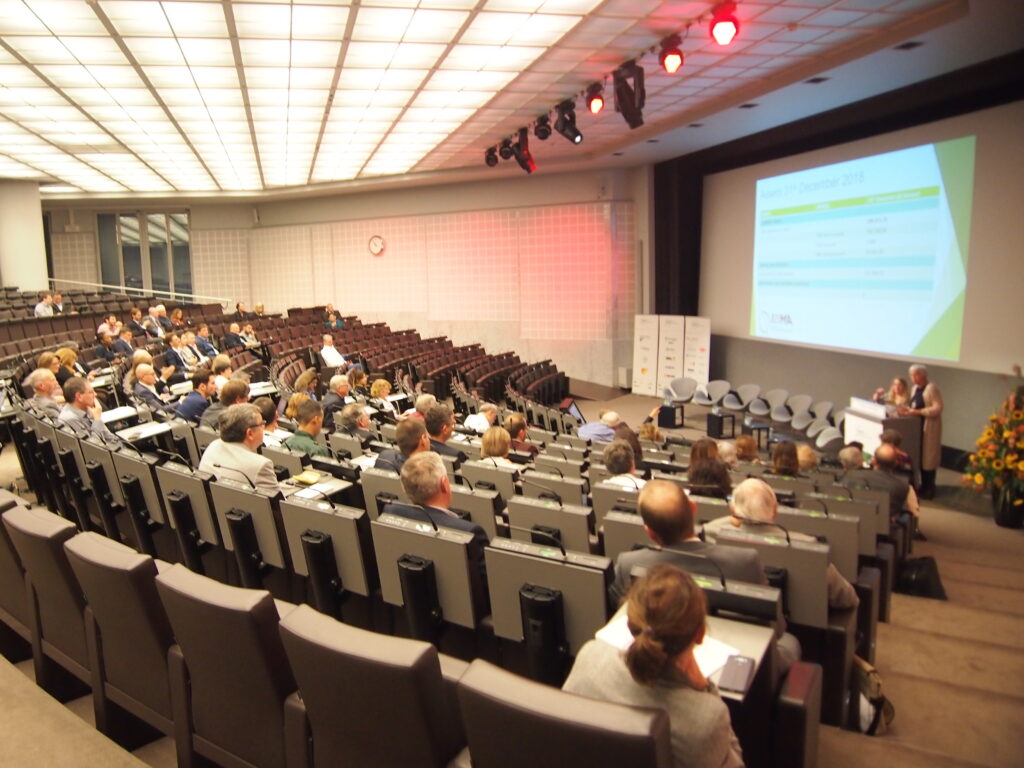 Founded in 1995, the International Biocontrol Manufacturers Association (IBMA) is an international non-profit trade association, based in Brussels since 2013. With over 220 members globally we represent the manufacturers of biocontrol solutions, known alternatives to control pests and diseases effectively in an environmentally friendly way in agriculture, forestry, public spaces, and gardens. A large percentage of IBMA members are small and medium Enterprises (SMEs). Our members' solutions enhance biodiversity and soil health and fulfil the sustainability goals consumer's demand. More information: https://ibma-global.org/about-ibma.
IBMA is looking for a Technical Manager to reinforce the team. The selected candidate will have the chance to work in a friendly and multicultural environment, for an innovative and rapidly growing industry, joining our dedicated team which is passionate about the future of sustainable agriculture.
Technical Manager Role
To represent IBMA and to promote the interests of the biocontrol industry by providing technical input and perspectives to discussions with external agencies and within IBMA.
To work with technical and regulatory specialists and the IBMA member working groups, to manage and co-ordinate the development and agreement of technical and regulatory positions, that are endorsed by the Board and the Executive Committee and to advocate these positions outside IBMA.
Accountabilities:
Represent IBMA in discussions with external groups such as policy makers, legislative bodies and intergovernmental organisations worldwide and where appropriate support the Executive Director in such discussions.
Provide insight into the legislative agenda and priorities in EU COM and advise the Executive Director on relevant legislative priorities.
Co-ordinate member and expert input into technical and regulatory positions, resolving member differences to distil a clear position fitting with IBMA strategic objectives.
Ensure member engagement and adherence to any internal procedures (as stated in the Internal Rules and Regulations) in reaching IBMA positions.
Build and maintain good working relationships with key regulatory stakeholders in EU COM, OECD, FAO, non-EU authorities and any other relevant organisations as agreed in discussion with the Executive Director.
Manage and co-ordinate the activities of the IBMA Professional Groups ensuring relevant technical and regulatory input from yourself or appropriate external experts to facilitate decision making.
Establish, manage and lead where necessary technical ad hoc or working groups, as required and agreed.
Skills and Qualifications:
IBMA will offer on the job training to the right candidate. We recognise that some of the desired skills will be developed on the job. The minimum requirements for the job are a Brussels network and a scientific degree as well as the ability to learn and develop all the required skills. The candidate must speak English and one other European language. Experience in a membership organisation would be an advantage. The complete list of desired skills is below:
Established Brussels network including EP, EU COM, NGOs, relevant trade associations and other stakeholders
Science degree, ideally in biological or agricultural sciences
English and at least one other European language
Ability to network effectively and diplomatically in a multi-cultural environment
Good understanding of agriculture, sustainability issues and policies across Europe and ideally globally.
Some technical or regulatory background in crop protection or crop nutrition with a knowledge of organics or biocontrol or biostimulants.
Demonstrable interest in the biocontrol industry or a related field and a willingness to learn with the help of experts engaged by the Association to train the job holder.
Good teamworking and consultative leadership approach
Reporting:
The Technical Manager reports to the Executive Director
We offer: A permanent full-time contract under Belgian law with a competitive remuneration package including extra-legal paid leave, group insurance, lunch vouchers and a pension.
The technical manager position is Brussels based. The Secretariat work is based in Brussels but is carried out throughout the world with frequent European travel and occasional intercontinental travel. Economy class travel is paid by the Association. Due to the Covid-19 situation, staff currently work partially from home but as restrictions ease, staff and members will be visiting the Brussels office more regularly. Flexibility to partially work from home post-Covid can be discussed.
Start date: Monday 4th July 2022
How to apply:
All queries should be sent by email to: info@ibma-global.org. To apply, please send your CV (including 2 references) and cover letter (1 page maximum) by email – with subject line Technical Manager – Application – info@ibma-global.org by the 22nd May 2022 COB
Suitable applicants will be invited for an interview at the Brussels offices in the week commencing 30 May 2022.